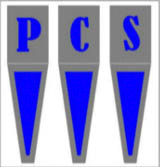 Powder Coating Supply has been providing high quality powder equipment and aftermarket spare parts since 1991.
With offices in the United States and Canada, we pride ourselves in guaranteeing the best customer service in the industry.
Powder Coating Supply is a proud distributors of the Eurotec finishing systems line of application equipment. We service and stock parts for all Eurotec lines. We service the full two-year manufacturer's warranty. Eurotec spray equipment provides the very best electrostatic charging on the market and has been an industry leader with its patented "Total Energy Control technology."
Powder Coating Supply's flagship Mini-Cyclone Powder Booth Line is the industry leader in economical quick color change booths. No Gimmicks, no trendy booth materials, just proven performance and dependable operation.
We feature the brand new 400 Series 'COLOURKLEAN' Powder Application System. This system features the top of the line quick color change technology. Custom designed and engineered from the ground up to fit the customer's needs.
Our strength is our people and teamwork. Every year more and more companies are joining the Powder Coating Supply team. With cutting edge technology and sincere customer service, we work with you every step of the way to ensure your satisfaction. That is our promise to you.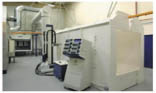 100% Financing
Powder Coating Supply offers 100% financing on all equipment. Click the Link for more info

FREE CREDIT APPLICATION

Internet Specials
Mention that you saw this add and receive a 10% discount on any Box-feed or Hopper-feed Manual Unit*.


After Market Parts
Tired of paying those high prices for spares? We supply spare parts for most major brands at competitive prices.